It's a privilege for Tom to share his passion for financial education as part of the Rich Dad Advisors team.
---
Andy Tanner

Andy is a renowned paper assets expert, a successful business owner, and an investor known for his ability to teach investors key techniques for stock options investing.
In 2008, Andy was a key part in helping develop and launch Rich Dad's Stock Success System. This teaches investors advanced, technical trading techniques to profit from bull and bear markets. He serves as a coach to Rich Dad's Stock Success System trainers and as the Rich Dad Advisor for Paper Assets.
Andy is the author of the book 401(k)aos and the soon-to-be-released Rich Dad Advisor book, Stock Market Cash Flow.
Find out more at AndyTanner.com
---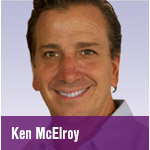 Ken McElroy
Ken and his partner, Ross McCallister, are the co-founders of MC Companies. This is a real estate investment company that specializes in management, investment, development, and construction with a portfolio of over 10,000 apartment units across the Southwestern United States valued in the hundreds of millions.
As a Rich Dad Advisor, Ken brings 20 years of real estate experience to the team and speaks to thousands of people across the globe each year. He is the author of the Rich Dad Advisor books The ABC's of Real Estate Investing, The Advanced Guide to Real Estate Investing, and The ABC's of Property Management. He is also a contributing author to Robert's The Real Book of Real Estate.
Find out more at kenmcelroy.com and mccompanies.com.
---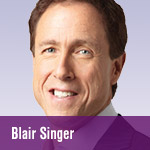 Blair Singer
Blair is a top-rated and internationally-known speaker and sales communications trainer. Since 1987, he has worked with tens of thousands of individuals and organizations such as IBM and JPMorgan to help them achieve extraordinary levels of sales, performance, productivity, and cash flow.
As a speaker and Rich Dad Advisor, Blair has presented in over twenty countries, across five continents, on life-changing sales success, and is the author of the Rich Dad's Advisors books Sale's Dogs and The ABC's of Building a Business Team that Wins.
Find out more at salesdogs.com and blairsinger.com.
---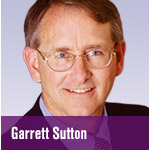 Garrett Sutton
Garret is a founder and partner with Sutton Law Center, P.C., a law firm with offices in Nevada, Wyoming, and California. He has over 20 years experience assisting and advising entrepreneurs, families and businesses in selecting the appropriate corporate structures to limit their liability, protect their assets and advance their personal financial goals.
As a Rich Dad Advisor, Garrett speaks frequently at Rich Dad events on the topic of corporate formation and asset protection. He is the author of the Rich Dad Advisor books "The ABC's of Writing Winning Business Plans," The ABC's of Getting Out of Debt, Own Your Own Corporation, and How to Buy and Sell a Business.
Find out more at garrettsutton.com and sutlaw.com.
---
Josh and Lisa Lannon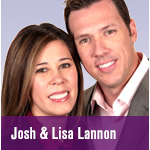 Josh and Lisa Lannon are Social Entrepreneurs and Founders of Journey Healing Centers, a private adult drug and alcohol treatment center. Their organization, founded in 2002, has assisted thousands of individuals recover from addiction by treating them with dignity and respect while reuniting families back together again.
JHC has a 95% completion success rate (industry average is 48% according to SAMSHA, Substance Abuse and Mental Health Association) and holds the highest level of global accreditation. JHC provides Residential Programs, Outpatient Facilities, Day Treatment, Sober Living Homes, Family Programming, and Free Aftercare. The company has been featured on MTV's Gone Too Far, USA Today, Psychology Today, People Magazine, NPR, and many other media. Josh and Lisa have also been featured in interviews on Fox News, PBS, Voice America, CBS Radio Night Views, and America Tonight among others.
Find out more at www.journeycenters.com